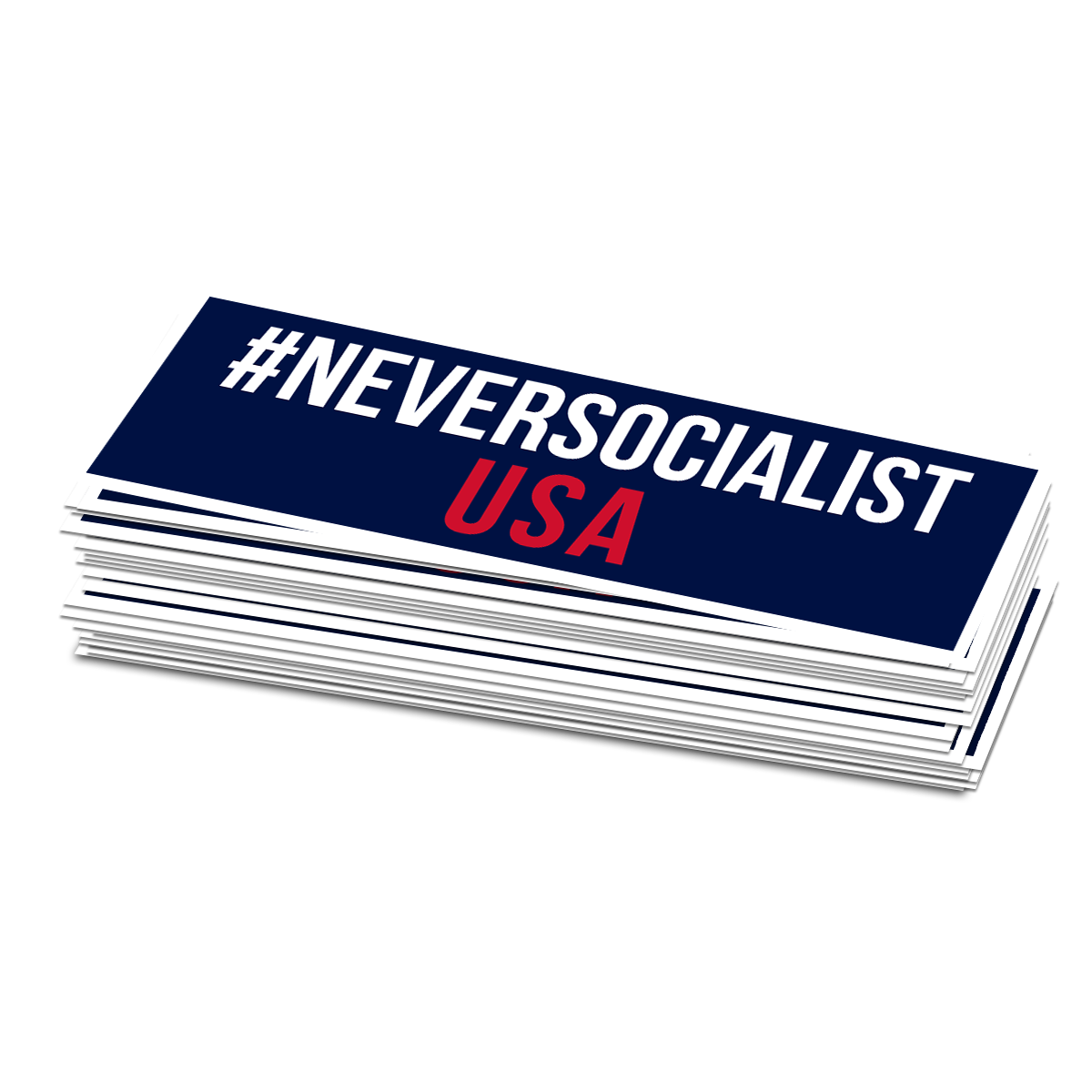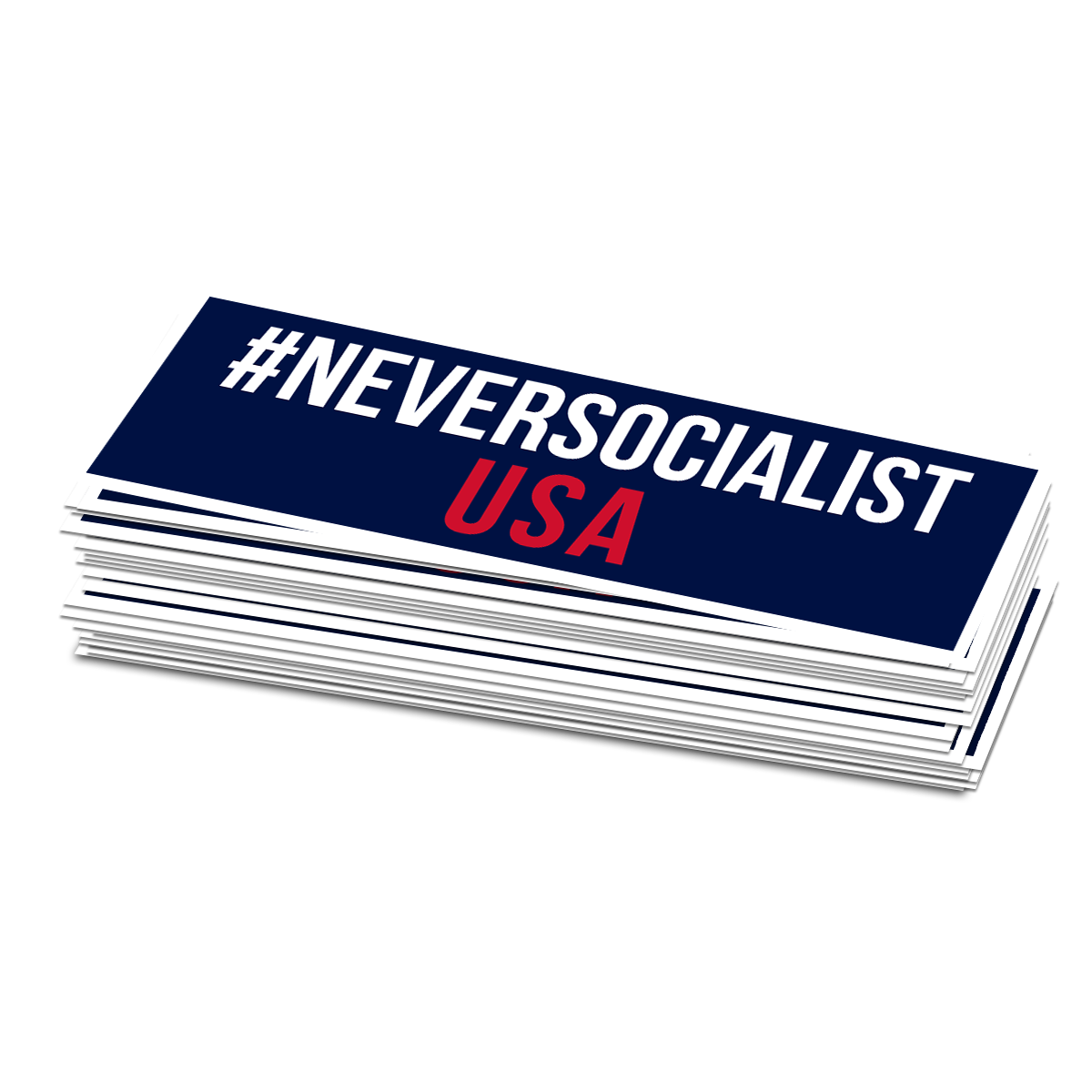 "America was founded on liberty and independence, and not government coercion, domination, and control. We are born free and we will stay free. Tonight, we renew our resolve that America will never be a socialist country." 

- President Donald J. Trump, SOTU 2019
If you agree, we've got the sticker for you.
11.5" x 3"
White Vinyl
Pressure-Sensitive Adhesive
Both Have Same Design as Shown
Proudly Made in USA
Please allow 5-7 business days for processing and delivery.
"Most Americans are lucky to not know the face of true socialism. Those of us raised by refugees fleeing socialism understand that it kills the body and enslaves the soul. Now more than ever, it is important to stand up against the new generation of leftists trying to convince naive young Americans that full submission to an all-powerful government isn't so bad." 

- Breitbart's Frances Martel